In 2003, Markstein began as a two-person strategic planning consultancy, partnering with our clients to solve complex business problems. As time went on, we built on our strategic foundation, adding various services to meet our clients' communications and business needs while paying close attention to market trends.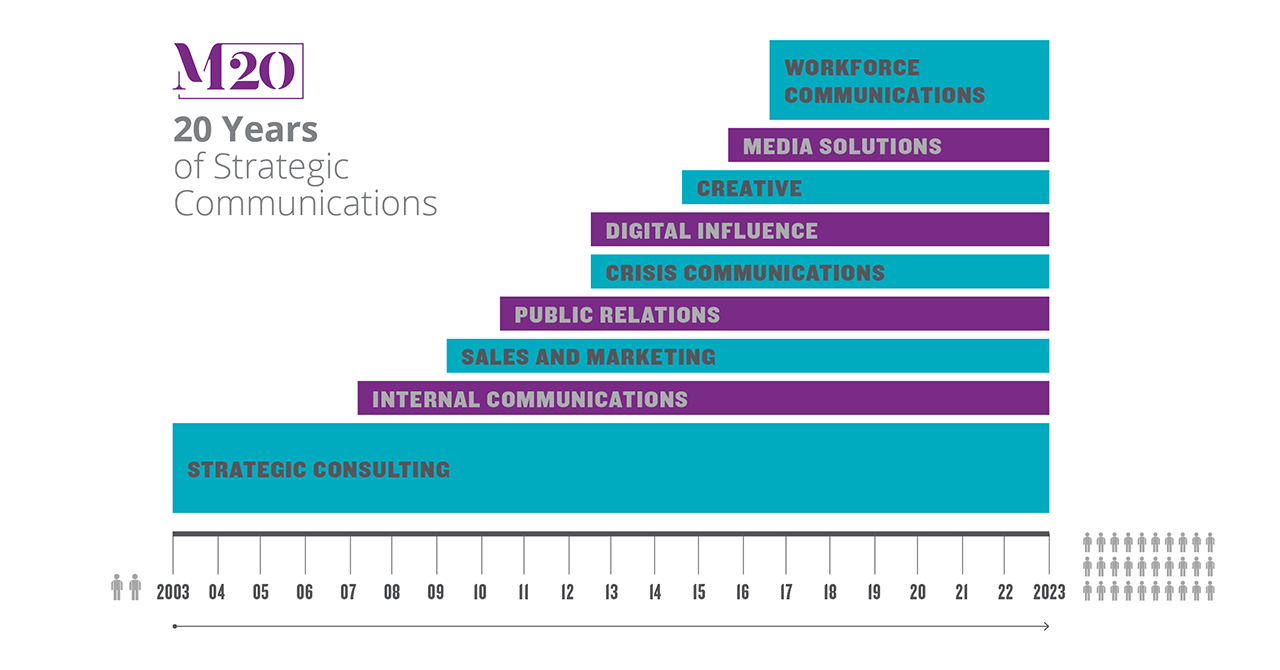 In our early years, we focused on sales, marketing and internal communication services. By 2010, we recognized our clients' growing need for public relations strategies to reach their business goals. And in 2013, we added crisis communications, providing our clients with comprehensive assistance and strategic advisement.   
This progression of services naturally led to the addition of our creative and digital departments as clients expressed content needs that included creative campaign creation, social media management and website design and development. By 2015, Markstein had become a full-service agency, set apart from others by our strategic approach to creative storytelling. 
In 2016, we recognized companies' growing need for help with recruiting and retaining the right talent. We began working on some exciting workforce communication campaigns and today, a large portion of our client work focuses on workforce development. We expect this need to only grow as the workforce landscape shifts and evolves in the coming years.  
Markstein is proud of our strategic beginnings and the many ways our unique consultative approach has shaped our agency's evolution. Today, we leverage all of our tools to help clients recruit, inform and support their teams. Reach out to let us unlock impactful solutions for you.